Since the 14th of July, 1789, the slogan of Liberty, Equality and Fraternity describes the enduring values of the French Republic.
FRATERNITY was the word over the last three days with a superb celebration of the French National Day at Federation Square…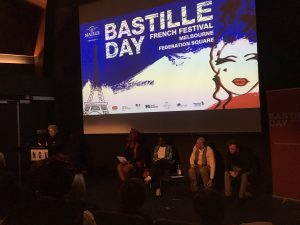 This magnificent festival that encompassed stalls, music, food and wine, but also masterclasses, walking tours, and most interesting talks, delivered graciously, by eminent professors and experts, is the result of combined efforts from the whole community. We owe our deepest gratitude to the members of the committee of the Bastille Day French Festival, in particular their president, Dr Jane Gilmour, and to all the interns who have worked tirelessly to put together a fun and vibrant festival under the visionary leadership of Jo Bertrand, the project manager.
We must also thank the French Associations and all the Francophiles of Victoria, so many people who volunteered their time without counting, with joy, pride and passion.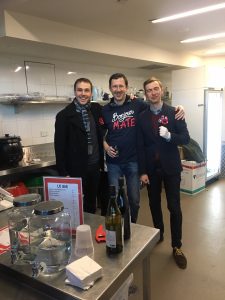 We are so grateful to you all for your generosity of spirit that demonstrate the value of Fraternity that is so dear to our hearts and so necessary to always remember and put in practice.