On Wednesday 13 December 2017, the Tapestry Workshop held a tapestry cutting from the loom ceremony.

The tapestry, "Morning Star", commemorating Australian WW1 heroes, is to be showcased at the opening of the Sir John Monash Centre in Villers-Bretonneux in France, on 24 April 2018, on the centenary of the battle of Villers-Bretonneux.
This building and the tapestry will help commemorate the 46,000 Australian lives lost on the Western Front during WW1 and the one and half million French soldiers who died on the battlefields.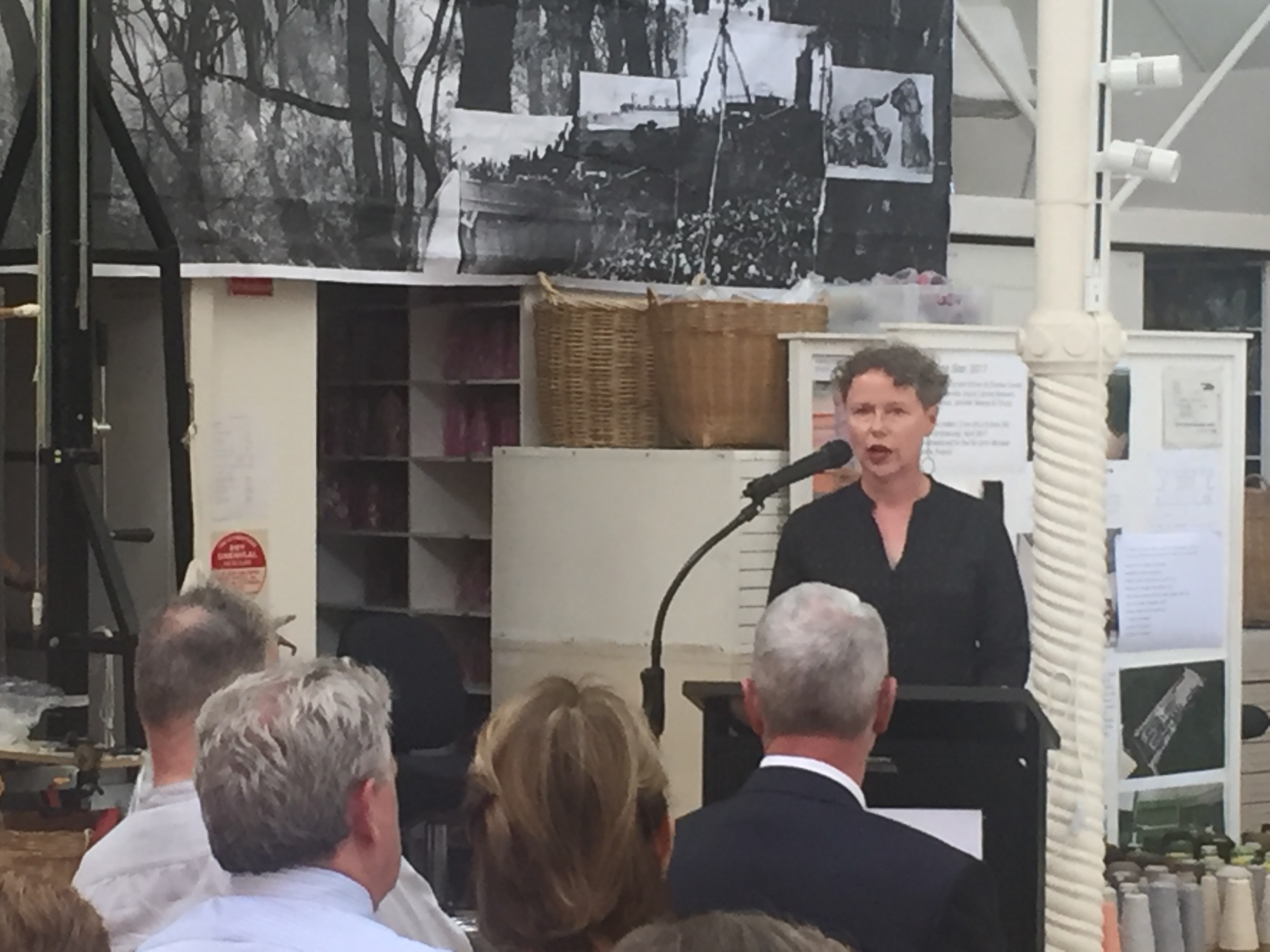 Work on the tapestry started last April. Australian artists Lyndell Brown and Charles Green designed the piece, and a team of weavers composed of Pamela Joyce, Leonie Bessant, Chris Cochius, Jennifer Sharpe, Cheryl Thornton, David Cochrane and Pierre Bureau completed the tapestry in over 4000 hours.