The French Australian Chamber of Commerce and Industry (FACCI)  has moved! The French Chamber is now located  at International Chamber House, in the company of the American, Arab, Chinese, German, Indonesian Chambers and, soon to arrive, the African Chamber!
During the house-warming party on 14 December, the election of the new President of the Victorian Chapter, Mickael Georgitsis, was announced by the  immediate Past President Cédric Binoit.
Congratulations to both!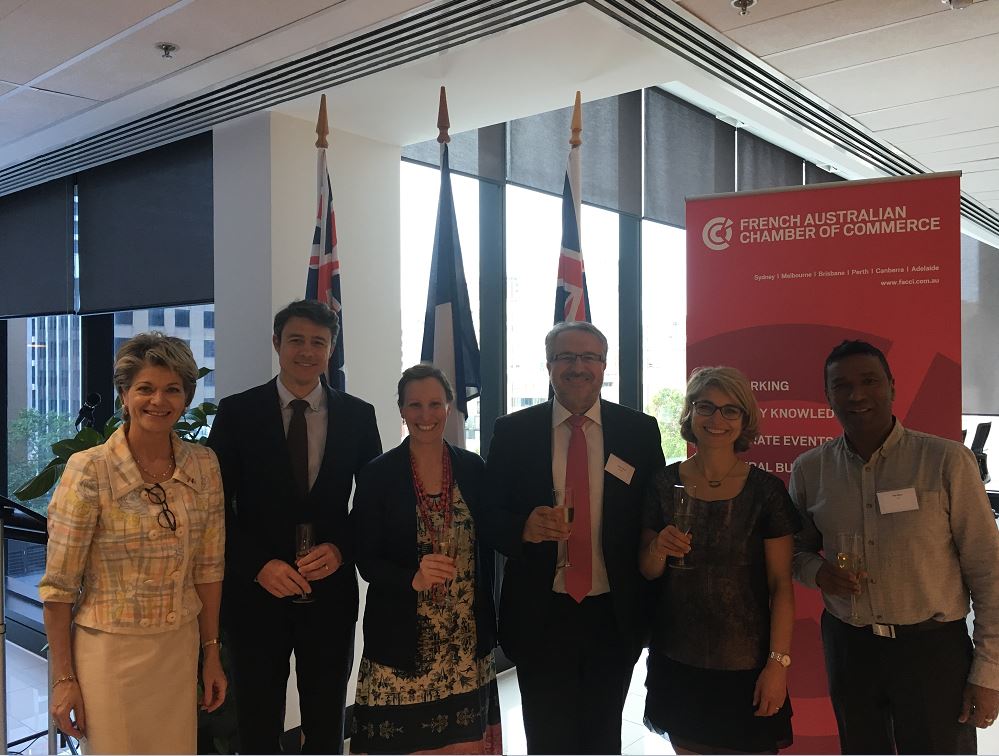 Pictured here from left to right:  Myriam Boisbouvier-Wylie, Honorary Consul General of France in Melbourne, Mickael Georgitsis,New President of FACCI, Ylva Carosone from the Department of Economic Development, Jobs, Transport and Resources, Cédric Binoit, Immediate Past President, Verene Issautier, FACCI Victoria Manager, and Ravi Bisto, the Project Officer from State Government Victoria.