Don't miss the opening of French artist Carolyn Cardinet on Wednesday the 15th of July from 6 to 8pm at The Gallery in St Kilda Town Hall.
Carolyn describes herself as a multidisciplinary environmental artist and likes to promote sustainability in art as a connection between nature and culture, art and ecology.
Her new exhibition, "White Trash", encapsulates assemblages and installation using single-use plastic together with objects found on beaches. The aim of this project is to create awareness in society of wasteful plastic consumption, which is harmful to our fragile environment.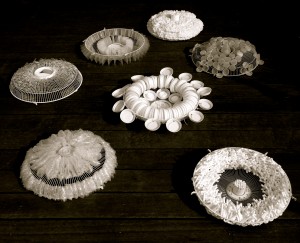 To learn more about Carolyn Cardinet and her work, click here!