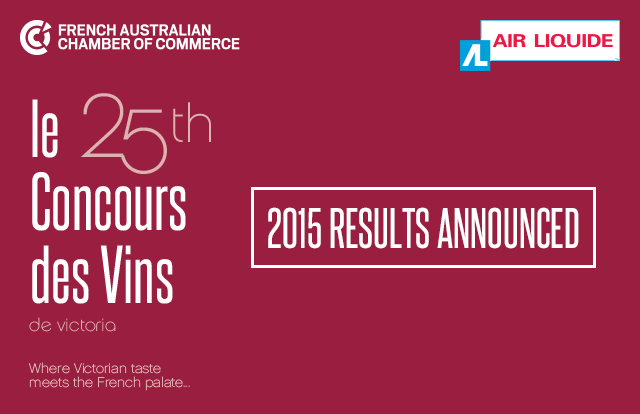 The 25th Edition results of the Concours des Vins de Victoria  sponsored by Air liquide are finally out!
The Concours took place over two weeks and was divided into the judging sessions held on the 18 and 19 November.
The 2015 Air Liquide Concours des Vins de Victoria Trophy Winner for Best Wine of the show was awarded to Munari Wines for their 2014 Schoolhouse Red Shiraz/Viognier. 
If you want to check the results list you can go here!