On Saturday 16th and Sunday 17th of July, the second edition of the Bastille Day French Festival took place in Melbourne in the prestigious premises of the State Library Victoria, in the heart of Melbourne city centre.
On Saturday morning, a special Opening Ceremony took place after the terrible event that unfolded during the night of 14 July in Nice. A minute of silence was observed to pay tribute to the victims of the attack.
The French Community gathered together with the French Ambassador, HE Christophe Lecourtier, as well as Representatives of Victorian Parliament, the City of Melbourne, the Victorian Multicultural Commission and members of the Consular Corps. The Ambassador then officially launch the Festival with a ribbon-cutting.
During the Festival, over 10,000 visitors came by to enjoy a taste of all things French in Melbourne such as music, theatre, lectures, masterclasses and movies.This year, the themes of the conferences were "Innovation" and "French Explorers in Australia".
The Festival also showcased school performances from school offering a French program and the final of the "Concours Lyceen" organised by the Association of French Teachers in Victoria.
But of course, you could also find wine, cheese, macaroons, and other delicious French specialties in the Food Court because otherwise it would not have been a French Festival!
And if you wanted to learn how to drink wine and how to eat cheese like a specialist, you could attend the wine and cheese masterclasses.
And none of this would have been possible without the precious help of our 70 volunteers.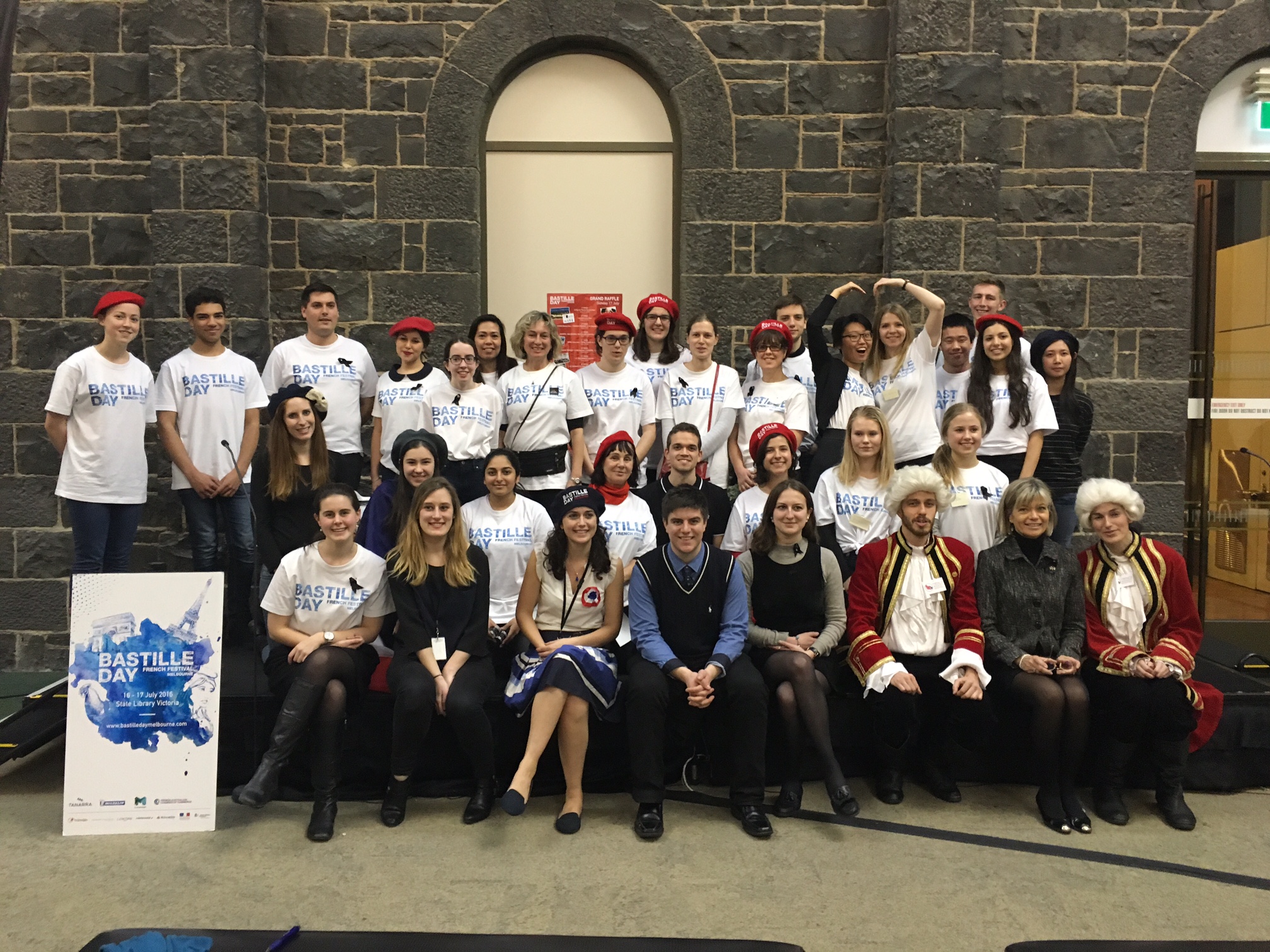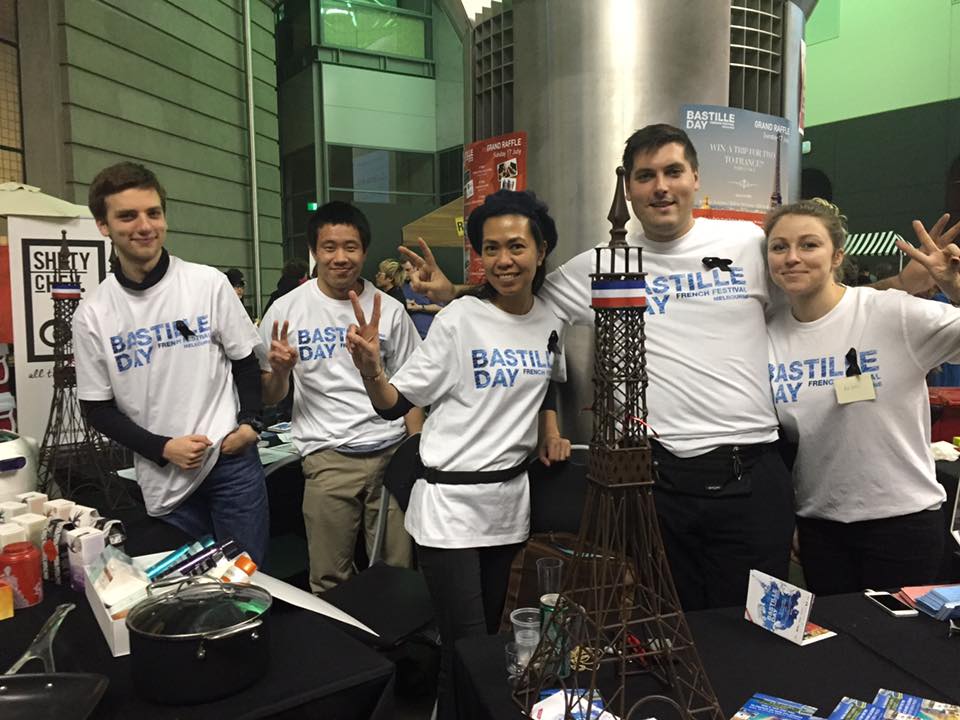 See you in 2017!