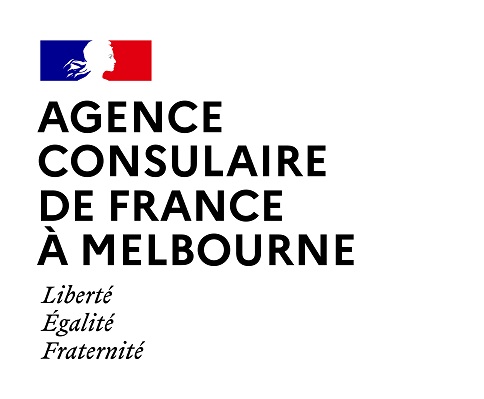 Join our team!
The General Consulate of France in Sydney seeks a Consular Assistant for the consular agency in Melbourne.
Start date 1st week in May 2022.
Deadline for applying: 31 March 2022.
Job Description:
The holder of the position will be responsible for administrative consular tasks for French citizens in Victoria within the Consular Agency of Melbourne, under the authority of the General Consulate of Sydney and in collaboration with the Honorary General Consulate of Melbourne. These tasks encompass:
Public administration (passports, births/deaths, life certificates etc.)
General Information
Liaison with local authorities concerning sensitive situations (arrests,
accidents, deaths…).
Office management
Coordination of official events and visits
Punctual missions to Hobart or other city to facilitate passports applications
Personal and Professional Skills
Baccalaureate or Bachelor's Degree
Bilingual in both French and English and excellent written skills in both languages
Experience in administration and computer skills (Windows – Word, excel, outlook, powerpoint).
Well presented and at ease with the public of all ages.
Flexibility and adaptability
Able to work in a team and excellent organization
Punctual and autonomous
Able to work under pressure
Discretion.
Starting date : first week in May 2022
Address : Honorary General Consulate of France in Melbourne, 342A St Kilda Rd, Melbourne VIC 3004.
Contract : Initial trial period of three months, followed by a three year contract that can become a permanent contract afterwards.
Remuneration and working hours :
Monthly salary (before tax) 4 481$/month for a full time + 13th month pay + 11.75% Superannuation
Full Time is based on 37 hours per week (08:30 am till 1:30 pm and from 2 pm till 5:00 pm from Monday to Thursday, and 8:30 am to 1:30 pm on Fridays; 25 days of vacation per year. 
For non-Australian candidates, a valid working visa is required prior to recruitment. 
How To Apply
Please send your motivation letter and your detailed CV [in French and in English] before the 31st of March 2022, by email to: secretariat.sydney-fslt@diplomatie.gouv.fr in pdf format.
The selected candidates will be contacted for an interview.