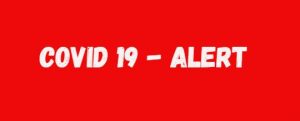 As a result of the closing of the European Union and Schengen borders, all appointments for Visa are cancelled at the General Consulate of France in Sydney.
These restrictions apply to all categories of visa (short stay visa for the Schengen area, long stay visa and visas for French overseas territories).
Only the following categories are allowed to enter :
European citizens and British, Icelandic, Liechtenstein, Norwegian, Andorran, Monegasque and Swiss nationals, their spouses [*] and children, as well as the citizens of the Holy See and San Marino, their spouses and their children ;
Foreigners who have a French or European residence permit and who return to their home, as well as their spouses and children ;
Foreigners who ensure the international transport of goods;
Foreign healthcare professionals to fight the spread of Covid-19.
[*] Spouse definition: Married / De Facto / PACS. For these categories, if a visa is needed, some exceptions might apply and the Consulate-General of France in Sydney will receive applications for specific spouse  visas. Contact the  Visa Section for more information.
For more information on the changing situation and further development, please consult the following websites :
https://france-visas.gouv.fr/en_US/web/france-visas/welcome-page
https://www.gouvernement.fr/info-coronavirus
https://www.homeaffairs.gov.au/news-media/current-alerts/novel-coronavirus
https://www.who.int/emergencies/diseases/novel-coronavirus-2019/advice-for-public
https://www.smartraveller.gov.au
https://au.ambafrance.org/COVID-19-Perturbation-du-transport-aerien-et-incidence-sur-les-visas