March 19, 2020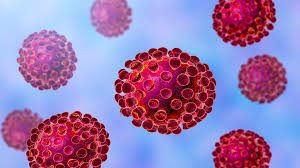 COVID-19 – Q&A 
Can I go back to France? How to get back to France
The President of the Republic announced the closure of the external borders of the European Union. The measure to close the external borders concerns all countries outside the European Union, the Schengen area and the United Kingdom.
All non-European citizens will no longer be able to enter the Schengen area, except :
– Nationals of the United Kingdom, Iceland, Norway, Switzerland, Liechtenstein and Overseas Territories.
– Foreigners holding a French residence permit or a valid European residence permit returning to their country of residence.
– Persons in charge of transporting goods.
– Health professionals mobilized to fight against Covid-19.
French nationals currently abroad and wishing to return home will be able to join France. The Minister for Europe and Foreign Affairs has asked all transport companies, particularly airlines, to maintain the necessary connections.
Get closer to your airline and consult the "Conseils aux voyageurs" website to find out about the transit airport system https://www.diplomatie.gouv.fr/fr/conseils-aux-voyageurs/.
Expect air traffic to be impacted by the crisis. It is possible that some flights may be cancelled or regrouped.
Should I go back to France?
If you are currently on a temporary trip abroad, as more and more countries are taking measures to interrupt air links to France with often very short notice, we advise you, when you can, to take the necessary measures for your rapid return to France as long as commercial routes remain open.
It is recommended that you register on Ariane: https://pastel.diplomatie.gouv.fr/fildariane.
I'm in Working-Holiday (PVTiste)
If your visa expires within 4 months, it is recommended that you return to France as soon as possible.
If your visa expires after September 30th, only consider staying if you have :
– A good medical insurance
– Sufficient financial resources even without work
It is recommended to register on Ariane: https://pastel.diplomatie.gouv.fr/fildariane.
I am a resident abroad
In view of the dynamics of the epidemic, French people who have their usual residence outside the European area are invited, for health reasons, to avoid international travel as much as possible and to limit their movements within the next 30 days.
Can you guarantee that I will not be blocked in a transit airport (Doha, Dubai)? Please refer to the specific sheet: https://au.ambafrance.org/Informations-sur-les-routes-aeriennes-pour-rentrer-en-France-ou-en-Europe
Can I be picked up at the airport on my return to France, despite the restrictions?
This is a compelling reason. The carers will be able to choose the "compelling family reasons" reason. "by completing the certificate of exceptional travel available on the website of the Ministry of the Interior: https://www.interieur.gouv.fr/
Are you going to organize any repatriations in the next few days?
The President of the Republic has specified that Embassies and Consulates will organise repatriations for those who wish to do so AND where necessary. At this stage:
– It is still possible to leave Australia on a commercial flight.
– The health situation in Australia is more favourable than in France and does not justify medical repatriation.
The Ministry of Foreign Affairs is fully mobilized and in permanent contact with airlines, particularly those from the Gulf countries, to ensure that flights are maintained as much as possible. The government has announced the establishment of a global and worldwide mechanism to enable French nationals who so wish to return home to France by air. This mechanism will be based on an adapted air transport plan for the whole world, according to local priorities and emergencies, and will enable everyone to book a return ticket with an airline. The technical details of this mechanism will be clarified in the coming days.
My visa expires, what can I do?
Please refer to the specific sheet: https://au.ambafrance.org/COVID-19-Perturbation-du-transport-aerien-et-incidence-sur-les-visas
I wish to return to New Caledonia
All passengers arriving at La Tontouta airport are placed in self-confinement (home isolation) for 14 days in the absence of symptoms. Offenders will be liable to a fine of 90,000 francs. Controls will be set up in conjunction with the State and the communes. Passengers who show symptoms (cough and fever) will be placed in an isolation room at the Médipôle until their screening test proves negative. Contact persons – in the vicinity of any sick passenger on the plane – will be placed in quarantine at the International Centre for Sport and Expertise (CISE), which will be lifted if the test proves negative. Consult the New Caledonian Government website: https://gouv.nc/coronavirus.
Should I go to the Consulate?
It's not necessary. In the current context and for the security of all accesses to the Consulate are limited to the completion of specific formalities.
Keep yourself informed of the evolution of the situation by calling the dedicated unit and by consulting our website and social networks :
+61 2 62 16 01 05
https://au.ambafrance.org  @FranceSydney