Disclaimer: The honorary consulate-general of France in Melbourne is not involved with visa applications. Please refer to the consulate website where you will find all the necessary information.
For your convenience, you will find below a summary of the main dispositions for Australian citizens:
France is a party to the Schengen Convention, along with many other European countries, which allows Australians to enter France or New-Caledonia without a visa in some circumstances. Holders of Australian passport do not require a visa to visit the Schengen States (*), including France, as a tourist  for less than 90 days within a six month period :
(*) Schengen States: Austria, Belgium, Czech Republic, Denmark, Estonia, Finland, France, Germany, Greece, Hungary, Iceland, Italy, Latvia, Lithuania, Luxembourg, Malta, Netherlands, Norway, Poland, Portugal, Slovakia, Slovenia, Spain, Sweden and Switzerland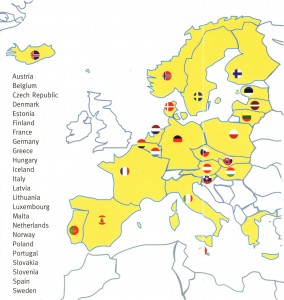 If you intend to work in France for less than 90 days, your must hold a work authorization issued by the local authorities in France.
If you plan to travel for more than 90 days, you are required to obtain a visa issued by the French authorities in Australia prior to departure. Please look at the relevent section of the consulate website:
In all cases, Australians cannot apply for a visa for France inside the French territory, nor can they change the status of their visa (for example, from a working holiday visa, visitor visa to a student or resident visa or other kind).