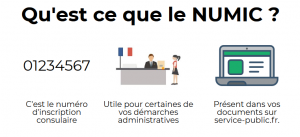 The consular identification number (NUMIC) is a unique, 8-digit serial number that is issued to every French expatriate enrolled on the Registry of French Nationals Living Abroad ("le registre des Francais établis hors de France"), who are living abroad for more than 6 months.
It is not mandatory to register, however it is strongly recommended as the NUMIC facilitates important administrative processes from abroad, such as:
Voting in French elections;
Applying for identity documents (passports, national identity card etc.)
Completing your census on defence and citizenship day.
To ensure an easy and stress-free registration process, please ensure that you provide all necessary documents when registering online. Do not forget to renew your registration every five years!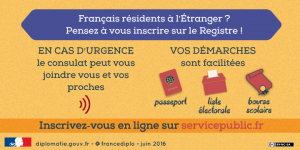 Note that if your stay abroad is for less than 6 months, you may register on the Ariane portal instead for alerts.