You can renew or make a new French passport at the Honorary Consulate of France in Melbourne.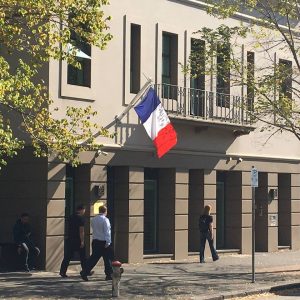 The procedure to follow is described on the website of the General Consulate of France. We encourage you to check that you have all the required documentation in your possession before calling to book an appointment.
This article will only focus on passport holders who are 18 years old or older.
1/ Book your appointment :
You can book an appointment by clicking 'Booking an appointment' on our main page.
2/ What to bring on the day of your appointment:
Come to the Honorary Consulate, 342 A St Kilda Road, Melbourne, a few minutes before your appointment time with the following documents:
3/ Receiving your passport :
It takes 4 to 6 weeks after the appointment for the fingerprinting to receive your passport. An email will be sent advising you when you can come and collect it by booking an appointment. You'll have to come with your old passport as well as the consular agency fees, as specified in the email [in cash: approx. 8 Euros converted in A$].
Please send us an email at consul.melbourne@ambafrance-au.org if you have any doubts.