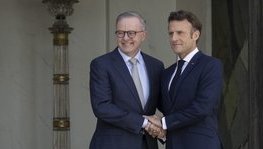 A joint statement was made on the 1st of July 2022 during a meeting between Anthony Albanese, the Prime Minister of Australia and Emmanuel Macron, the President of France. Their promise was to build a closer and stronger relationship based on mutual trust and respect.
During this meeting, the leaders had the opportunity to establish and new agenda for cooperation based on three pillars: defense and security; resilience and climate action; and, education and culture.
Condemning Russia's invasion of Ukraine, and expressing solidarity for Ukraine's people, Anthony Albanese and Emmanuel Macron agreed to continue to defend the rule of international law in the Europe and Indo-Pacific regions.
Australia and France will shape a new defence and shared security relationship, including the sharing of intelligence. The goal is to enhance security cooperation with Pacific countries, with a focus on maritime surveillance, including a partnership with India. The two leaders also agreed to explore initiatives to deepen and facilitate access to defence facilities. Australia and France will also enhance cooperation on countering terrorism and violent extremism.
Resilience and Climate Action:
France has stated that it welcomes Australia's new commitment to a more ambitious climate goal. This goal sees Australia reducing it's emissions by 43% below 2005 levels by 2030. Australia is also aiming for a net zero target by 2050, which will include the acceleration of the transition into renewable energies. France also greatly welcomes Australia's commitment to advance nature-based solutions to address climate change, and protect biodiversity in the Indo-Pacific. This includes the aim of halting and reversing biodiversity loss by 2030.
Cooperation between the two nations in regards to sustainable oceans management will be enhanced. This means protecting coral reefs and combatting marine plastics pollution. This includes the development of an ambitious United Nations treaty on plastic pollution and the Blue Carbon Global Coalition.
Further support for a clean energy transition will be made as a joint investigation, with the help of expertise and investment, into the use low-emissions technology and clean infrastructure. Done through the use of critical minerals, clean energy and hydrogen.
In addition, France has expressed its support for a Free Trade Agreement between Australia and the European Union. This agreement would be a great way to boost mutual trade, and further strengthen the relationship between both partners.
France and Australia will keep building on the strong cultural ties between the two nations, as reflected in the 1978 Australia-France Cultural Agreement.
Our two nations will continue to enhance cultural development and creative initiatives in the Indo-Pacific region. This includes closer linkages of future sporting events, such as the 2024 Paris Olympics and the 2032 Brisbane Olympics.
In addition, Australia and France will bolster education and higher education cooperation, including students all over the Indo-Pacific region. This includes promoting the Australian International Baccalaureate in more French Schools as well as the teaching of French in Australian Schools.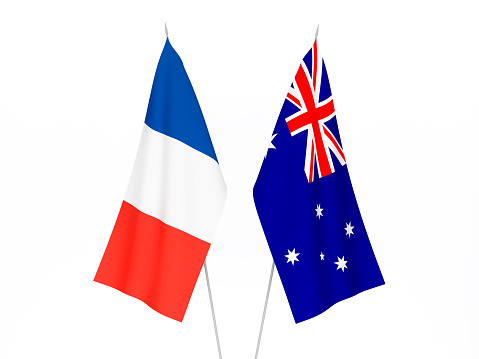 This agreement will aid each countries officials in constructing a detailed roadmap based on these three pillars, which is to be finalized before the end of 2022.
A video of their agreement can be found by clicking here.