As of Monday 6 January 2020, the French Embassy in Australia has opened a crisis centre to coordinate its response to the current situation in Australia in the wake of unprecedented bushfires. Under the leadership of the Ambassador, officials from the Embassy in Canberra and the Consulate General in Sydney are closely monitoring the evolution of the situation. They are also implementing procedures in case of a worsening of the situation.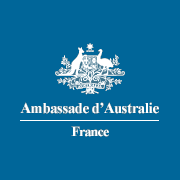 The activation of this crisis centre has three objectives:
1) Providing support to French citizens affected by the intensification of the fires.
2) Reorganizing the Embassy's operations to adapt its response especially with the toxic smoke spike situation in Canberra.
3) Coordinating contacts with local authorities, in particular regarding the conditions for the deployment of French aid.