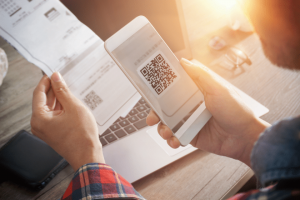 The French Ministry of Europe and Foreign Affairs has implemented specific measures allowing French nationals residing overseas (who are vaccinated with a vaccine recognised by the European Medical Agency (EMA), or equivalent) to obtain a "passe sanitaire" valid both in France and in Europe.
How to obtain the  "passe sanitaire"?
The following conditions apply:
You are French by nationality, or have such rights through arrangement (e.g. marriage, civil partnership);
You are 18 years or older;
You have been vaccinated with a vaccine accepted by the EMA, and have received all required doses as per the relevant schedule. [Both Pfizer and AstraZeneca vaccines are recognised].
The procedure is as follows:
Fill in the form online.
Include the following documents :

Your vaccination certificate

 

;
your passeport ;
a document justifying your address abroad [utility bill; visa etc…]
if you are a spouse of a French National, the copy of your marriage certificate with a French Nationale [translated into French]
Note that children between the ages of 12 and 17 are exempt from the "passe sanitaire" until September 30, 2021. Those under 12 are exempt completely.
For more information, please click on this link.