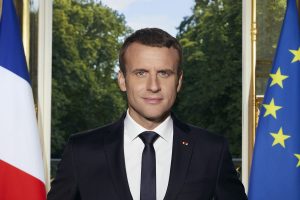 An initiative of French President Emmanuel Macron, the French Government has put in place a Grand National Debate allowing all French Nationals to discuss essential questions for the future of their country. This platform will allow the citizens of France to voice their concerns and complaints as well as express their ideas and positive suggestions for improving the situation. This national interaction will last for two months from 15 January till 15 March 2019.
French Nationals living in Victoria are invited to participate in the Debate from Melbourne, on Thursday 28 February from 6 pm till 7:30 pm at Auburn High School, Burgess St, Hawthorn.
Attending the Melbourne debate will be : Dr Anne Genetet, Deputy of the National Assembly, representing the Eleventh constituency for French residents overseas, Ms. Frédérique Vidal, Minister for Higher Education, Research and Innovation and Mrs Danièle Kemp, Consular Advisor.
If you feel that the themes to be discussed:
Taxation and Public Expenses,
Organisation of the State and Public Services,
Sustainability,
Democratic Values and Citizenship ,
are of interest to you and if you have original propositions to make, notably from best practices seen here in Australia, please register here!