The Honorary Consulate General of France does not have any jurisdiciton on these matters. The information provided below is subject to change by the relevant authorities.
Leaving Australia
All Australian citizens and permanent residents are not authorised to leave Australia without an exemption.
The application procedure for an international departure exemption may vary according to the reason(s) and expected duration of your travels overseas.
Exemptions are issued if at least one of the following requirements are met; that is, if travel is for:
The provision of aid in response to the COVID-19 pandemic;
Employment;
Compelling compassionate grounds;
National interest;
Urgent medical treatment that is not available in Australia;
Ordinary residence in another country.
Certain conditions qualify for an automatic exemption, most notably if:
Travelling for essential work, such as on official government business, at an offshore facility in Australian waters;
Travelling directly to New Zealand* as a final destination (not for transit purposes).
Engaged in daily inbound and outbound freight operations.
*Please note that quarantine-free travel between Australia and New Zealand is currently suspended. Read more about restrictions in NZ here.
All applications can be made online and require supporting documentation. For travels of more than 3 months abroad, evidence must be submitted in the form of a Commonwealth statutory declaration form.
COVID-19 vaccinations are also now available for those who have obtained exemptions to travel, and it is strongly encouraged that all departing individuals receive both doses before leaving Australia.
Returning to Australia
Australia's borders  continue to be closed. The only people permitted to return are Australian citizens, permanent residents and immediate family members. However, the number of flights are limited due to the capacity limit of hotel quarantine. In the case that you are having difficulties returning, the Australian government encourages you to register your details here to assist with the arrangement of flights.
Quarantine, health-screening and other such requirements upon returning to Australia are managed differently in each state. For more information, please visit the SmartTraveller website and consult the most up-to-date coronavirus health alerts.
When in France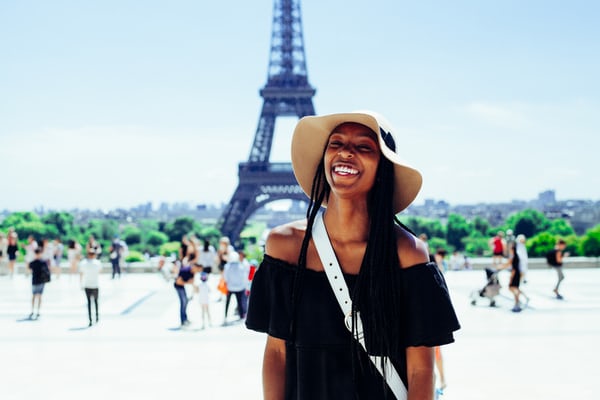 In France, a Health Pass (Pass Sanitaire), showing proof of vaccination status, serology or a negative PCR-test, is required for people aged 18 years or older to access certain venues, including restaurants, cafes, museums, cinemas, shopping centres and medical institutions.
Application information can be found here.