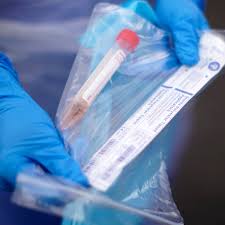 In Victoria, the Covid 19 test is free for everyone. This includes people without a Medicare card, such as visitors from overseas, migrant workers and asylum seekers.
If you have symptoms of coronavirus (COVID-19) you must get tested.
If you take a test, you can receive financial help from the Victorian Government
After you take a coronavirus (COVID-19) test you must stay home until you receive your results. You can only leave the house if it is an emergency. You cannot go to work.
If you are worried about losing your work income while you wait for your test results, you may be eligible to receive $450 as coronavirus (COVID-19) support from the Victorian Government.
This support is available for workers who don't have sick leave they can use. This includes casual workers, contract workers and those who have no more sick leave. Anyone living in Victoria can receive this support – you don't need to be an Australian citizen or a permanent resident to receive support.
If you are confirmed as having coronavirus (COVID-19) or are a close contact of someone who has coronavirus (COVID-19), you will need to self-isolate for longer. And you may be able to receive a $1500 support payment.
The Victorian Government is also providing this financial support for workers who need to look after children who have been told to stay home, you can also receive support if you can't go to work and will lose wages.
For more information, check the website or call the coronavirus (COVID-19) hotline on 1800 675 398 (24 hours).