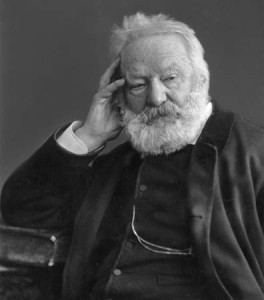 Two free lectures are coming up at the State Library as a part of its Victor Hugo exhibition:
1. Victor Hugo: Les Misérables POP-UP TALK – 1.00pm  Friday 18 July or  3.00pm  Saturday 19 July
Join Gérard Audinet, Director of the Maisons de Victor Hugo in Paris for an insightful pop-up talk about Victor Hugo's life and times.
NOTE:To attend you must purchase an exhibition ticket valid for the date of the talk. Visit our dedicated Victor Hugo: Les Misérables – From Page to Stage website for full booking details.- Bookings: 03 8664 7099 or inquiries@slv.vic.gov.au
2. Victor Hugo and the making of a national collection- Sunday 20 July 3:00pm  
The idea of a famous writer leaving their papers and manuscripts to a library was a new phenomenon in the 1880s. Join Guillaume Fau, Chief Heritage Curator,Head of Modern and Contemporary Manuscripts, at the Bibliothèque nationale de France, for a discussion about the significance that Hugo's bequest has had for the Library, the French people – and the world.
Bookings (free of charge): inquiries@slv.vic.gov.au – Venue: State Library of Victoria, Village Roadshow Theatrette, Entry 3, La Trobe St- For further information:http://www.slv.vic.gov.au/event/talk-victor-hugo-and-making-national-collection